C'est Vrai
We open journalism.
℠
Donate $25 today to our
Go Fund Me
to help us raise $300,000 in start-up capital.
C'est Vrai
Featured Entry
Le fonctionnaire quotidien
Intelligence & Analysis4>
NYC casino bids
Multiple bids to operate a gambling casino in NYC
This is a free preview of advanced network analysis available through C'est Vrai. Because of the level of detail in the network graph, this page is designed to be viewed on a tablet, laptop, or desktop computer.
Biography
Companies in the New York City area is expected to receive State approval to open and operate three gambling casinos. Though the process has been described as competitive and subject to State oversight, multiple news outlets are already predicting that New York State officials plan to reward two existing racinos (Resorts World New York City at Aqueduct Racetrack and Empire City Casino at Yonkers Raceway) with gambling casino licenses, raising the spectre that the fix is already in, meaning, only one casino license is truly up-for-grabs in the State competition for bids. Each gambling license will generate at least $1 billion in combined fees and economic development for New York State.
This is an example of the access to be made available to Patreon subscribers in 2022.
Transparency Summary
Information is being compiled.
Relationships
This map represents an example of comprehensive information in C'est Vrai. Patreon subscribers will be able to access comprehensive information like this in 2022.
Potential Conflicts of Interest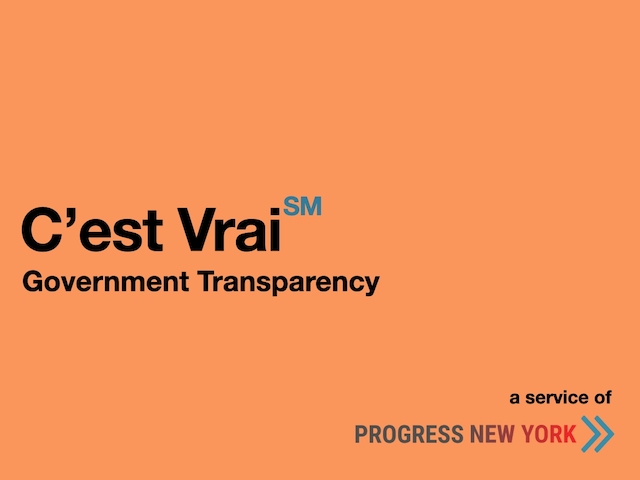 Primary Sources
Primary source links are included, as appropriate.
Alerts
Patreon subscribers will be able to receive alerts in 2022.